Tight Spaces
Hello there and welcome back! A rough scene here at stag homme, but I know this is the kind of scene you all love. This horny couple will enjoy a rough fucking in some tight places tonight. Watch the two hunks fucking ach other's holes in some small bathroom to a friend's home. They went to this private party and ended by fucking in the bathroom. Let me tell you how everything happened.
So the horny couple went to this party. One of them danced with this hot man, making his partner jealous. He also got hard and that made him even more jealous. To punish his partner for making him jealous and getting hard only by dancing with that dude, the hunk took him in a bathroom and fucked him hard and rough. Everything was perfect, especially because the bathroom was very small and he could immobilize him and fuck him hard. Watch shoving his cock deep inside his asshole while he choke him a little. Cum inside for the entire scene and watch the two hunks fucking and eating cum in some small bathroom. Have fun, everyone and I'll meet you soon, with more exclusive content!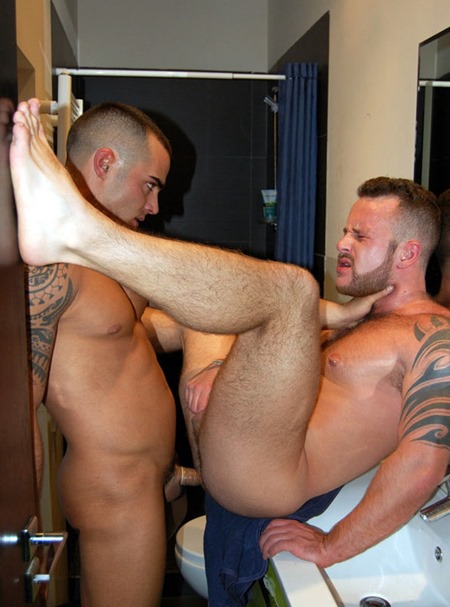 Check out this ripped hunk banging his lover!